Featured
JOBS

Harvard T.H. Chan School of Public Health (Boston, MA)
The Department of Nutrition at the Harvard T.H. Chan School of Public Health invites applications from candidates for a tenure-track position as assistant/associate ...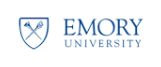 Emory University (Atlanta, GA)
Postdoctoral research positions are available to study intestinal crypt cell survival and epithelial barrier function. Current focuses are to investigate ...

University of Texas at Austin (Austin, TX)
The University of Texas at Austin Dell Medical School's LIVESTRONG Cancer Institutes invites applications for postdoctoral fellowship in Bioinformatics, ...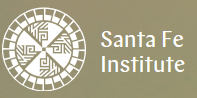 Santa Fe Institute (Santa Fe, NM)
The Complexity Postdoctoral Fellowships, comprising the Omidyar and ASU-SFI Fellowships, at the Santa Fe Institute are unique among postdoctoral appointments. ...

Medical College of Wisconsin (Milwaukee, WI)
Our well-established program in Neonatology in the Department of Pediatrics, Medical College of Wisconsin and Children's Hospital of Wisconsin is recruiting ...
Recent
JOBS
Arizona State University (Tempe, AZ)
Posted: August 16, 2018
Job Description Research Technology Support (RTS) is seeking a Systems Support Specialist to join a team of highly qualified technicians working on ...
View Job
University of Cincinnati (Cincinnati , OH)
Posted: August 15, 2018
The Laryngeal Biomechanics Laboratory at the University of Cincinnati, College of Medicine is accepting applications for a visiting scholar starting in ...
View Job
Lincoln University (Jefferson City, MO)
Posted: August 15, 2018
Responsibilities: Full-time, nine month, tenure-track appointment beginning August 2019. Expectations include teaching undergraduate and graduate courses ...
View Job
Weill Cornell Medicine (New York, NY)
Posted: August 15, 2018
Position Summary Under the direction of the supervisor and executive leadership of the Enterprise Epic team, the Database & Application Specialist develops ...
View Job
Houston Baptist University (Houston , TX)
Posted: August 15, 2018
Position Summary The Department Of Mathematics and Physics is currently seeking a faculty member who is passionate about teaching and student learning ...
View Job