Featured
JOBS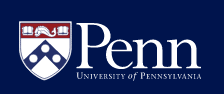 University of Pennsylvania (Philadelphia, PA)
A unique post-doctoral opportunity in computational biology, genetics, genomics, epigenetics and single cell biology to investigate the cellular and molecular ...

Columbia University (New York, NY)
A postdoctoral scientist position is available in the lab of Songtao Jia in the Department of Biological Sciences, Columbia University to study the mechanism ...

University of Texas Southwestern Medical Center (Dallas, Tx, NC)
Several postdoctoral associate positions are available in a cancer research lab that will be moved from UNC-Chapel Hill to University of Texas Southwestern ...

University of North Carolina at Chapel Hill (Chapel Hill, NC)
Vilen lab is looking for enthusiastic and motivated postdoctoral researcher candidates. Our lab focuses on the mechanisms underlying immune dysfunction ...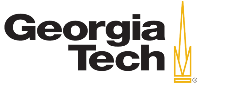 Georgia Institute of Technology (Atlanta, GA)
The Sarioglu Lab at Georgia Tech, is seeking a highly creative and driven postdoctoral fellow who is interested in working at the interface of engineering ...
Recent
JOBS
Stanford University (Stanford, CA)
Posted: June 19, 2019
Stanford University is seeking a Life Science Research Professional 1 to perform basic functions and activities involved in defined research projects, ...
View Job
George Washington University (Washington, DC)
Posted: June 19, 2019
Job Description Summary: GW's School of Nursing (GWSON) drives innovation and improvements in health care worldwide through the education of compassionate ...
View Job
Texas A&M University-San Antonio (San Antonio, TX)
Posted: June 19, 2019
Job Description The Department of Science and Mathematics, in the College of Arts and Sciences, seeks applications from qualified candidates for a full-time ...
View Job
College of New Jersey (Ewing, NJ)
Posted: June 19, 2019
Description The Department of Computer Science at The College of New Jersey is seeking Adjunct Faculty to teach a variety of computer science courses. ...
View Job
College of Coastal Georgia (Brunswick, GA)
Posted: June 19, 2019
Nature of Work This position works under the guidance of the Simulation Lab Specialist/Coordinator and is a full time staff appointment. The main purpose ...
View Job