Featured
JOBS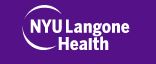 New York University Long Island School of Medicine (Mineola, NY)
NIH-funded postdoctoral (research associate) positions are immediately available for highly motivated individuals. We study the roles of the Nogo-B receptor ...

University of Alabama at Birmingham (Birmingham, AL)
Mentor: Matthew S. Alexander, PhD Assistant Professor of Pediatric Neurology & Genetics The Alexander lab seeks a highly-motivated, postdoctoral ...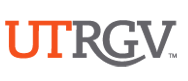 The university of Texas Rio Grande Valley (Edinburg, TX)
Dr. Kim's laboratory at the University of Texas Rio Grande Valley (UTRGV) is looking for highly motivated enthusiastic postdoctoral researchers. The ...

Northwestern Feinberg School of Medicine (Chicago, IL)
The neuro-oncology program at Northwestern University Feinberg School of Medicine is seeking candidates with experience in immunology/gene therapy/stem ...

Columbia University (New York, NY)
The Stockwell lab sits at the interface of chemistry and biology and is systematically using small molecules to discover mechanisms underlying cellular ...

Bright Peak Therapeutics (Basel, Switzerland)
Description Bright Peak Therapeutics is a preclinical-stage biopharmaceutical company, developing next -generation cytokine-based therapeutics. As part ...
Recent
JOBS
The University of Texas M. D. Anderson Cancer Center (Houston, TX)
Posted: September 28, 2021
Dr. Michael Andreeff and Dr. Bing Carter, Section of Molecular Hematology & Therapy, Department of Leukemia at the University of Texas MD Anderson Cancer ...
View Job
Harvard Medical School (Boston, MA)
Posted: September 28, 2021
The Department of Immunology at Harvard Medical School invites applications for a tenure-track position at the rank of Assistant Professor. We seek an ...
View Job
University of North Florida (Jacksonville, FL)
Posted: September 28, 2021
Equal Opportunity In 2020, the University of North Florida (UNF) received the prestigious INSIGHT Into Diversity magazine Higher Education Excellence ...
View Job
Husson University (Bangor, ME)
Posted: September 28, 2021
Job Description Summary The College of Science and Humanities at Husson University invites applications for a full-time Instructor or Assistant Professor ...
View Job
University of Massachusetts Amherst (Amherst, MA)
Posted: September 28, 2021
About UMass Amherst UMass Amherst, the Commonwealth's flagship campus, is a nationally ranked public research university offering a full range of undergraduate, ...
View Job
University of Tennessee (Memphis, TN)
Posted: September 28, 2021
Postdoctoral Scholar - Machine Learning for Precision Medicine and Health Equity The biomedical data science lab (https://www.cuilab.net) at the University ...
View Job