Featured
JOBS

University of Pittsburgh (Pittsburgh, PA)
Postdoctoral Research Associate Position available in computational and spatial systems biology research. Postdoctoral position in computational and ...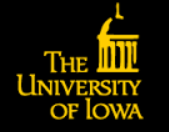 University of Iowa (Iowa City, IA)
A postdoctoral position is immediately available in the Sun Laboratory at the University of Iowa College Of Dentistry. Our group seeks to understand the ...

Yale University (New Haven, CT)
The Yale School of Medicine of the Department of Psychiatry is recruiting one highly motivated bioinformatic postdoctoral associate (2-year appointment) ...

Virginia Commonwealth University (Richmond, VA)
A postdoctoral fellow position in the Wnt Immunology lab is available immediately. The candidate is expected to have - excellent verbal/written ...

Massachusetts General Hospital, Harvard Medical School. (BOSTON, MA)
The Lu's Laboratory at the Department of Medicine of Massachusetts General Hospital (MGH) and Harvard Medical School in Boston has an opening for a highly ...

University of Texas Health Science Center at San Antonio (San Antonio, TX)
Three postdoctoral positions are available in the laboratory of Dr. Jason Liu (https://www.uthscsa.edu/academics/biomedical-sciences/faculty/profile/4K30J0M3V/Liu%2C-Zhijie) ...
Recent
JOBS
University of Miami (Miami, FL)
Posted: July 13, 2020
The Department of Physiology and Biophysics at the University of Miami, Miller School of Medicine, in Miami, Florida, has an exciting opportunity for a ...
View Job
Johnson County Community College (Overland Park, KS)
Posted: July 13, 2020
Job Description The Chemistry Lab Coordinator will prepare chemical reagents and laboratory materials for each lab and all lab practical exams for all ...
View Job
Rice University (Houston, TX)
Posted: July 13, 2020
Position Summary As a member of the Rice Wireless team at Rice University in Houston, TX, the senior software engineer will be responsible for system ...
View Job
Weill Cornell Medical College (New York City, NY)
Posted: July 13, 2020
Position Summary Under direct supervision, provides direct care and maintenance for various species of laboratory animals, including feeding, general ...
View Job
Northwestern University (Chicago, IL)
Posted: July 13, 2020
Job Summary: Ensures submission and maintenance of accurate, timely, complete and reliable data and reports by implementing data management and quality ...
View Job
University of Cincinnati (Cincinnati, OH)
Posted: July 13, 2020
POSITION SUMMARY: This position provides on-site industrial hygiene and occupational safety consultation services to private-sector employers located ...
View Job